Our digital scoreboards are a slam dunk at ensuring your fans have a great experience at your basketball games.
Even between periods, a digital scoreboard can be used for trivia questions, business advertising (which is a revenue source), promoting future games—and anything else you want to display.
Some schools use their gyms for Pep Rallies (picture a bonfire safely displayed on your new scoreboard) or dances (transform your scoreboard to match the theme).

If your gymnasium is also used for gymnastics meets or other sports, you can immediately change it to display scoring for that event,

This scoreboard also allows schools to show movies or educational materials to groups in their gymnasium. Add excitement to your daily PE classes, awards nights, school conferences and fundraising events by modifying your new flexible scoreboard display to reflect any activity being conducted in your gym.  
Our LED Basketball Scoreboards are comprised of 20″ x 20″ panels that can be combined to make any size. Each panel has 128×128 pixels. Our basketball scoreboard is perfect for high school basketball and college basketball. Our led video display can be used for other purposes such as advertising events.
In Huntsville Highschool we did a layout of 3×8 panels which has 384×1024 pixels and is a physical size of 4′ 9″ high by 13′ 1″.
At Columbia Highschool we did a 4×6 layout with 512×768 pixels and a physical size of 6′ 6″ x 9′ 8″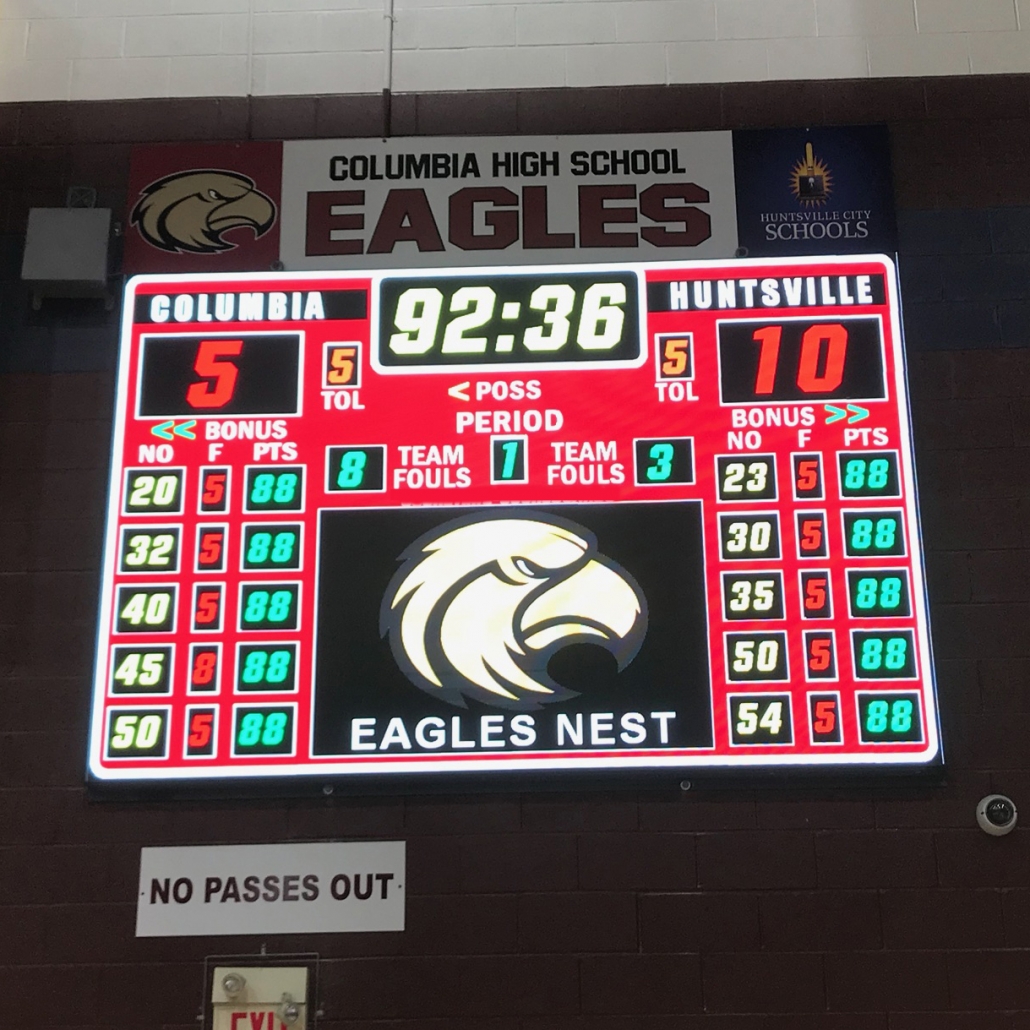 Lee Highschool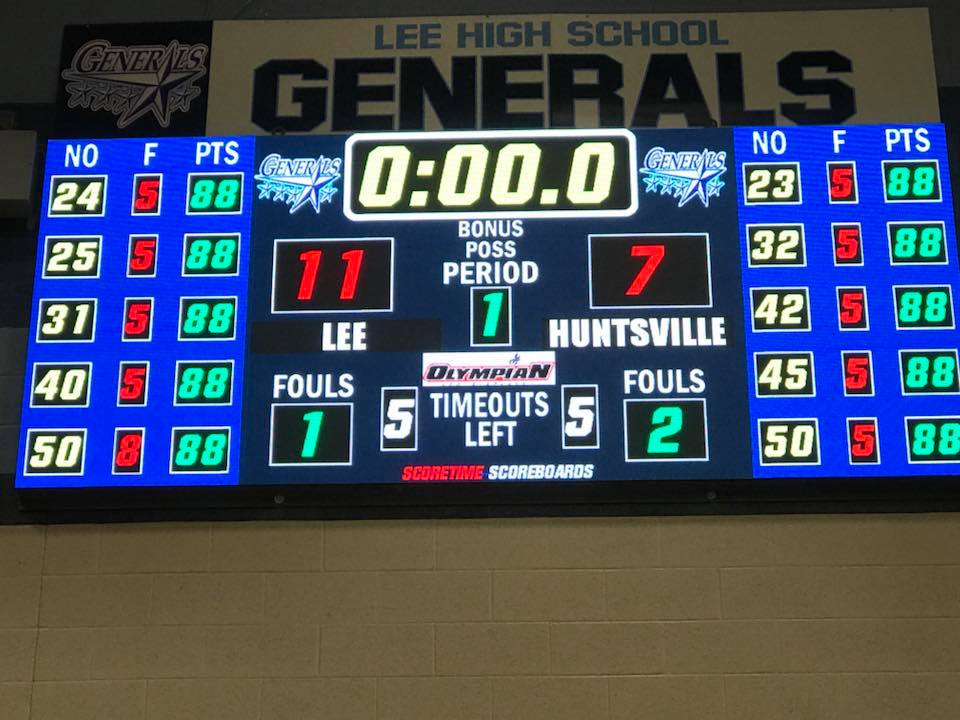 For a small, table top basketball scoreboard visit: https://www.dickssportinggoods.com/products/basketball-scoreboards.jsp
We also have Portable Basketball Scoreboards. any