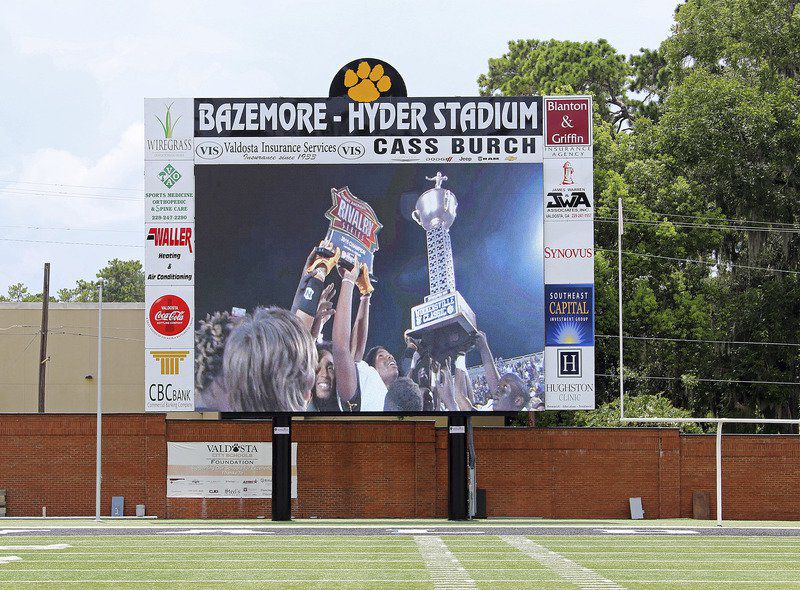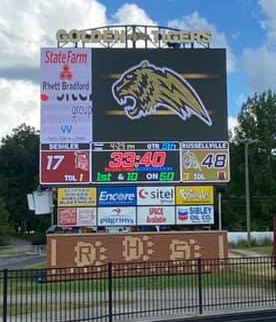 Before the smell of pigskin is in the air, it's time to replace your outdated traditional scoreboards and engage with your fans by installing a versatile digital video scoreboard.
Keeping score during the games is critical, but what about when your field is not being used for football games? You can use your on-field practice session time for Hudl Film Review or presenting world-class coaching videos.  Our scoreboards also allow you to easily transition to other sports or activities for which the field is used: 
Track and field? No problem. You can easily transition to each specific event, lap counting and leaderboards. 
School graduation or Honors Ceremonies?  Display key speakers, honor students, special award recipients and ceremony highlights.
Think about the many additional possibilities a digital scoreboard presents.  Some schools rent out their field for fundraising events, movie nights, or community assemblies. All of these activities allow you to sell advertising opportunities to help defray the investment of your new digital scoreboard. You are only limited by your imagination because your new scoreboard will display whatever you desire.