Right clicking on the Player icon opens a menu with common tasks.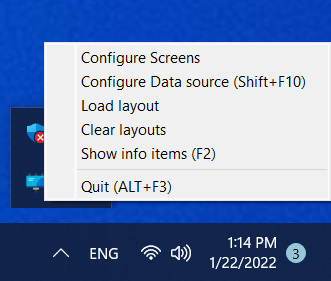 Configure Screens lets you set up multiple output windows and to select their location. A common setup is putting the output window on a 2nd screen so that the HDMI output on a laptop will send the data to a video processor to display the scoreboard on the screen while the primary laptop screen can run the Designer, ScoreApp or Media Effects software.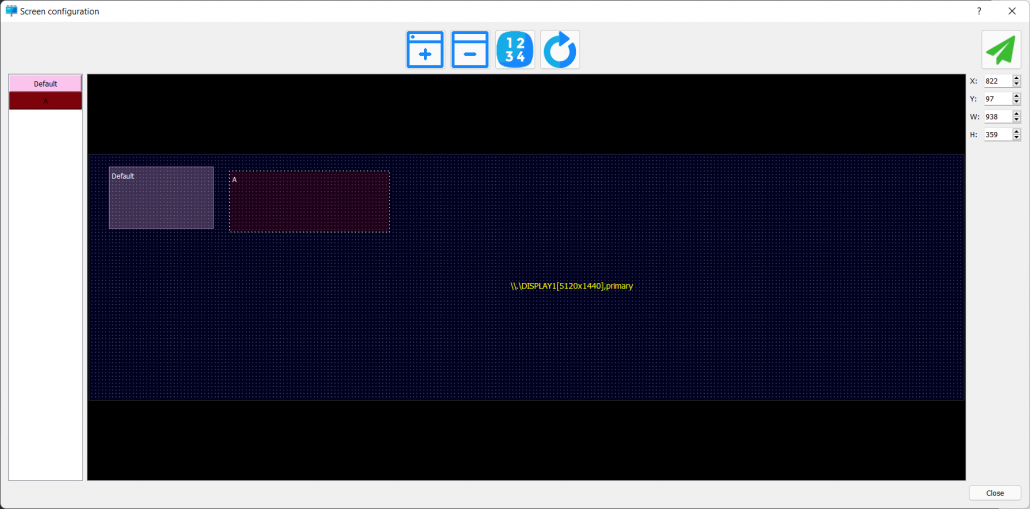 Select the correct controller type, sport and source. The player supports COM or TCP connections.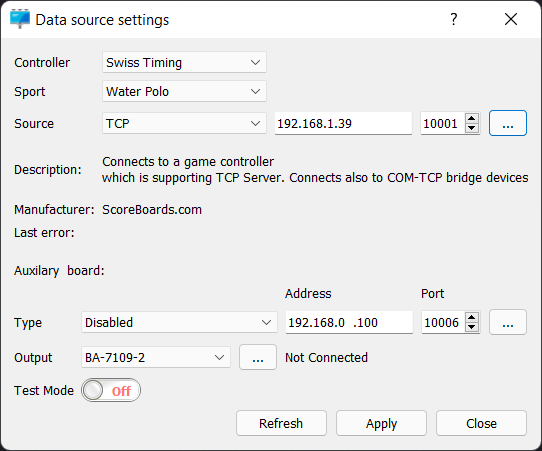 Clicking … will scan for Lantronix TCP devices on the network so you can easily find the IP and connect.